His path began with The X Factor and The Voice. Today, Jacob Lee is a successful singer/songwriter – and independent with his own label, Philosophical Records. Shortly after the end of the 2023 Lowly Lyricist tour, I spoke to the Australian about his journey, his songs, and his perspective on music industry.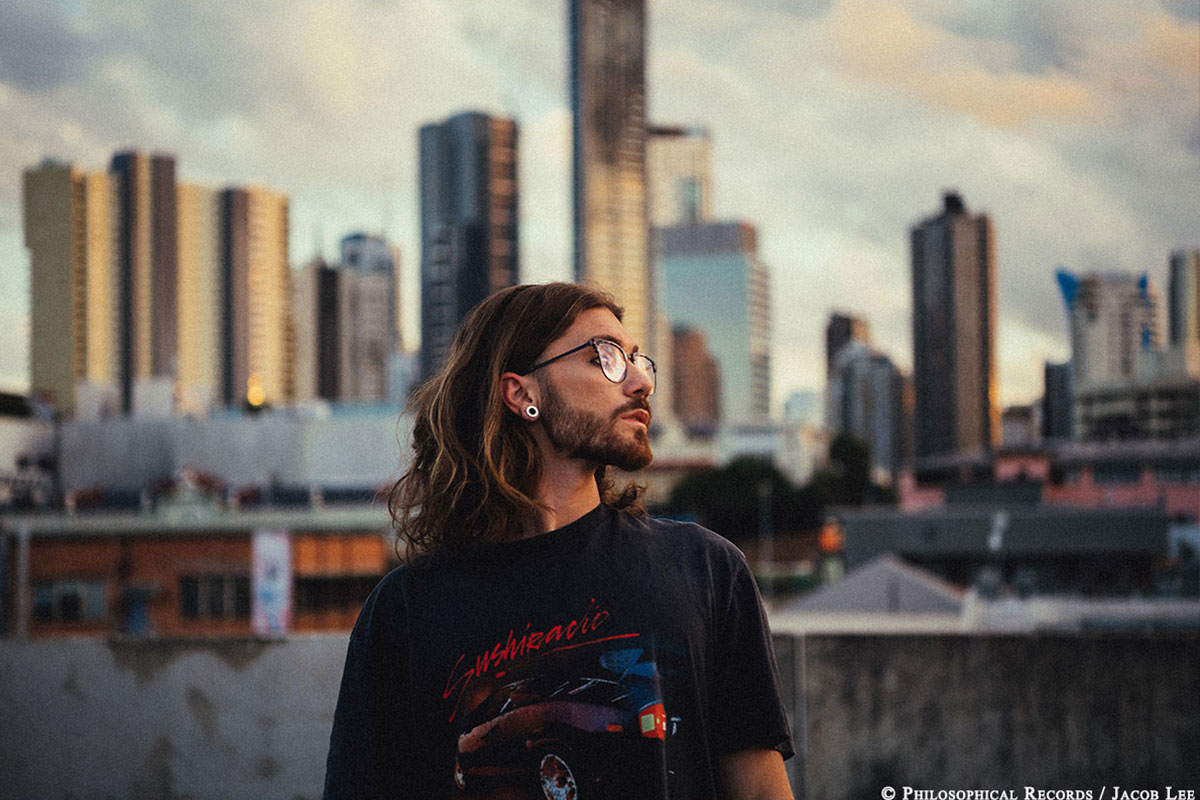 17 countries, 25 concerts: The Lowly Lyricist tour had been planned for a long time – and had to be postponed one year after another due to the coronavirus pandemic. In 2023, it finally worked out.
"Honestly, it felt like a relief" to finally be touring, Jacob Lee said to me. "I wasn't exactly sure how many people would be patient for three years", he added, "but when I mentioned on stage 'We finally made it back' I saw a lot of people nodding like they understood how many years I've tried to come back."
Every single concert was very different, but very special in its own way, he told me. The venues in London, Birmingham and Paris were much bigger than Jacob had expected. "Overall, I would choose Bucharest as my primary memory." People there would just celebrate his music — "and I'm not even sure why," the singer said. Romania stood out on his first headliner tour in 2019. "Everyone knew the lyrics. I sold out two shows in a row. And I've never been there before. So I was like, 'How the hell do you know who I am?'"
It is Lee's extreme stage presence combined with calm, soulful pop songs that make it stand out and with which he seems to reach the audience almost effortlessly. In addition, the immense number of views on YouTube (over 276 million) and streams on Spotify (over 270 million) speak for themselves. "It almost felt like a big reunion coming back to Bucharest in 2023, and I loved that. It's just a place I hold dear," he concluded.
Jacob Lee on The X Factor and The Voice in Australia: "You're the one we want to work with"
Several years before the Lowly Lyricist tour, Jacob's path into music industry began. Like many others, he tried his luck at talent shows when he was young. In 2011, aged 17, Jacob joined The X Factor Australia before three years later – after a brief experience in a band called Oracle East – he joined The Voice Australia and worked with coach and world-famous star will.i.am..
Looking back, the 28-year-old said: "I now understand how many of these reality shows work. It's obvious, but it's not for the artists. It's primarily them creating a reality show that needs to be interesting and that's totally okay. Because that's what it should be."
Having to leave the tv show after sing-offs got the ball rolling for the young musician. The way to prove himself as an artist outside a talent show seemed paved. "There was an individual that promised me a lot of really important things. He was very high up in the industry and worked with one of the judges. Once I was off the show he was like 'Look, we want to sign you'. I was thinking: 'Wow'. I was 18 and got really excited about it because one of the biggest artists and his team were looking at me and saying 'You're the one we want to work with'."
At first, the contact remained, he told me. But after a few months, it stopped. Up until 2021 – around seven years later – when Jacob suddenly received a message via social media.
"When he saw I was doing well he contacted me on Instagram and I didn't even reply to him", Jacob explained to me – without mentioning a specific name. The experience at The Voice and the "bitter disappointment" that followed resulted in a learning effect for Jacob. "I learned a lot about self-sustainability, trusting myself and not relying on anybody. Working with people is fantastic but when relying on them in a sense where you can't progress without them is a really scary place to be."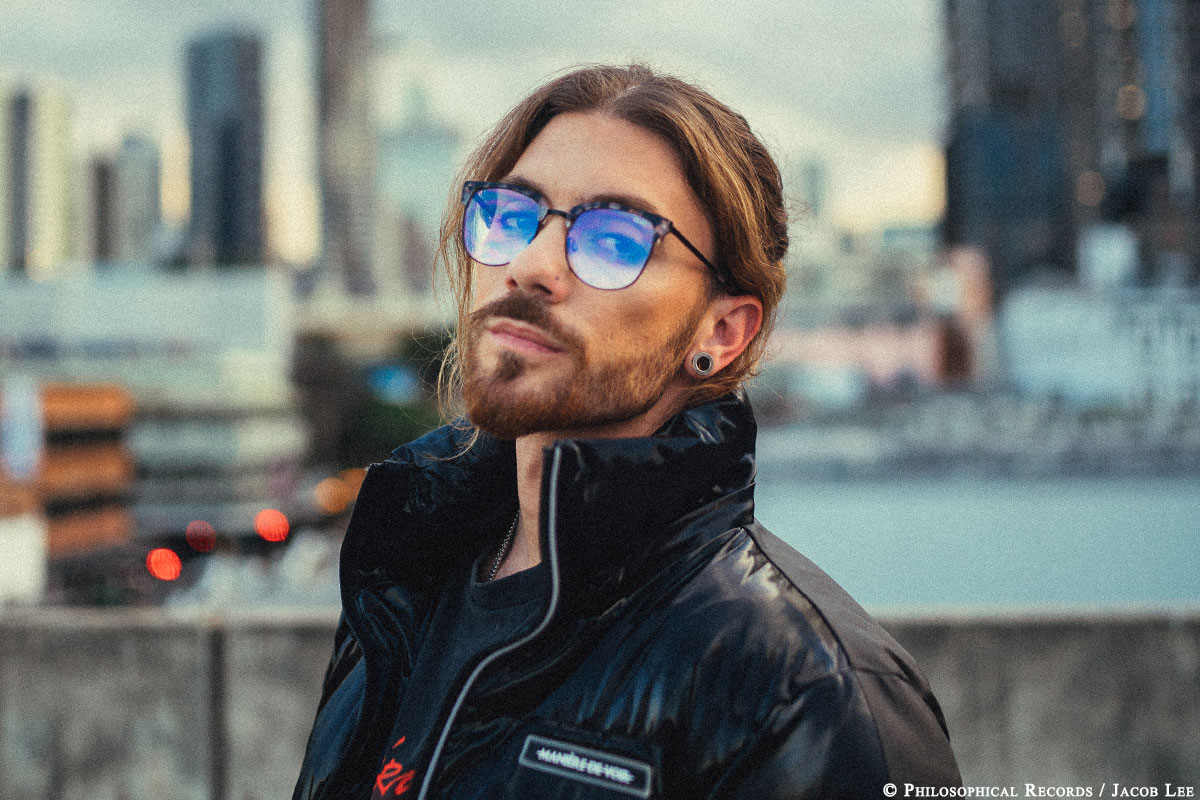 Jacob Lee becomes completely independent with his own label
The consequence of the experience was not a long time in coming. Jacob is an independent artist nowadays and free from external management or label. In 2017, he took a step that only few musicians dare to take. Jacob founded his own record label, called Philosophical Records.
However, his first single Chariot, which was released back in 2014, marked his starting point as a solo artist. 2015 the EP Sine Qua Non followed which also featured one of his most successful songs to date: Ghost.
Jacob once wrote it for his brother and used his experiences as the inspiration. "The whole family wasn't aware of how badly he was being bullied at school because he wouldn't really tell us", the artist explained to me the story behind the tune. His brother was three years above him at school. "Because I was so young, I didn't really see it, too. Once he graduated, he felt comfortable telling us. Ghost was written the night he told us. I'm talking about the fact that he felt transparent most of the time, that people wouldn't really see him for who he was."
"Ghosts, I'll make sure they all see
The kind of man that you can be
Open your lungs and inhale my words
I see in your eyes a reflection of hurt
The book in your mind hasn't come to an end
There's always a page that hasn't been read."
Ghosts – Jacob Lee
With over eleven million views on Spotify, Ghost is Jacob's fourth most listened song. At the same time, the track is a good example of how his songs can come about. From time to time, Jacob explained to me, experiences from friends or family provide inspiration for his lyrics.
"But usually when I go to write a song, I never ever have any idea what I'm going to write. In relation to the topic of a track I just let words happen", he said laughing. "As soon as I enjoy something or it peaks my interest, I follow it and see what happens", the songwriter, who set great store by his lyrics, told me. "My music is very lyrical." He's just obsessed with creating something real through his tunes, he said. Something the audience can identify with. Therefore, Jacob's perspective on the development of the music industry is rather critical.
Singer/Songwriter Jacob Lee about music industry: Main aim is virality
"You walk into a studio now and the main goal is to create something that's going to go viral", Jacob said, referring to artists working with labels and managements. "There's nothing wrong with virality but if you're trying to be the very definition of an artist it's pretty difficult to sit in a room every day and say 'Well, let's create something that people just can sing along and make videos to'." That is not something Jacob is really interested in. According to him, there are many innovations, but he strongly dislikes labels and managements telling the artists what to post on TikTok or YouTube Shorts to be successful.
With his own label and the ability to sell his music via NFTs (Non-Fungible Tokens), Jacob can market himself as an artist in the way he personally prefers. Meanwhile, new music is in the works. "I'm currently writing the next few songs for this album," he told me, referring to his third album Lowlyland, for which he has already released a few songs such as Easy For You. The artist wants to release five more tracks and then get on with the next album.
"And in the meantime," Jacob said, "I'm building Lowlylabs, my Web3 business." With two own businesses as well as his music there will definitely be something to be heard off from the 28-year-old. And even if he does go down a path with Web3 and NFTs that is primarily taking place on the World Wide Web, fans don't have to worry. According to the Australian, live concerts and the interaction with fans could not be topped by anything else. There are already plans for new concerts: Jacob wants to return to Europe and the UK as soon as possible and is working on concerts in Australia, too.
Article written by Michelle Brey
Pictures: Philosophical Records/Jacob Lee