"One of Northern Ireland's most exciting artists. He has the voice of an angel": With these words, none other than Gary Lightbody from Snow Patrol once described the singer and songwriter Ryan McMullan. During his European tour, the 33-year-old performed in Munich. Shortly before his concert, I had the pleasure to meet him for an interview.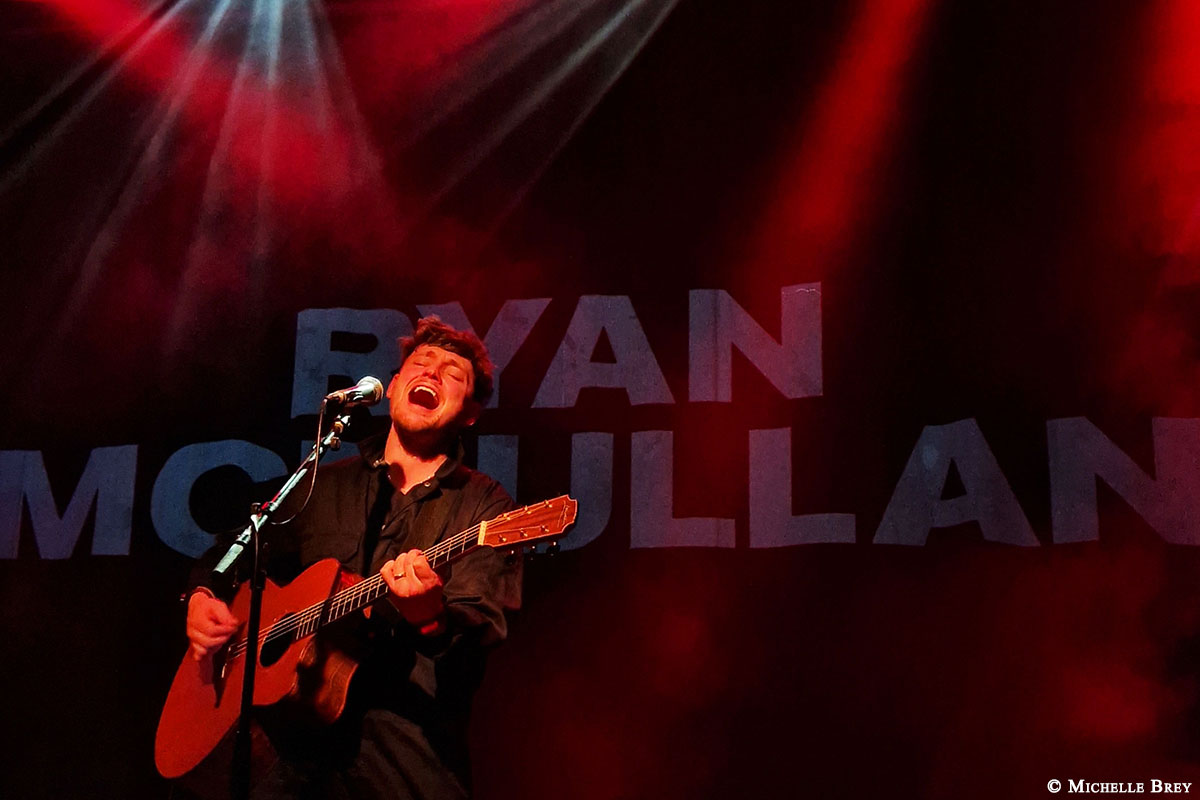 "It's been four years since I was last in Europe. The world has completely changed, I have completely changed. So it was really good to get back, but hopefully it won't be so long next time," he said, referring to the European tour that ended in Munich. Six concerts in seven days: the tour took Ryan to France and the Netherlands for one concert in each country. In Germany, he played four concerts. "Rotterdam was really great – but actually they all were really great. The Reeperbahn was a surprise as I wasn't sure how it would go because it was a festival. It was completely sold out, it was really great."
"Hi, I'm Ryan": 33-year-old singer/songwriter inspired Munich
When Ryan took the stage in the Kranhalle on Monday (September 25th), just a few seconds were enough for him to captivate the audience with his unique voice. "Hi, I'm Ryan," he introduced himself after Another Minute With You and Static with a grin on his face. Then song after song followed. He himself played the guitar or piano and was completely one with the music.
Besides Bowie On The Radio and Letting Go for a Little While, he also performed songs that will appear on his debut album Redesign. It contains ten songs, he told me. "We have already published five." The lyrics arised from experiences. "There are three songs, written during Covid, that are about coping," he explained. For him, songwriting is more therapy than anything else, to help him get through something or understand it, he told me.
"There's a song called Episodes that's about getting out of depression. Flailing is similar – with a sprinkle of anxiety in it. And then there are songs like Static – this was before Covid – which is about falling in love and hoping that they see in you what you see in them."
Ryan McMullan: Debut album will be released
Redesign was originally scheduled to be released in August 2022. At that time, however, Ryan withdrew from the public eye for a while. He canceled his planned tour, postponed the release of his album, and cited his mental health as the background on Instagram. "I don't know," he answered in Munich when asked about the release date for his album. When the time comes, it's not only Redesign, that will be released. "I have another album ready. As soon as Redesign comes out, another one is coming right after it," he said.
In Munich, Ryan provided a foretaste of what the music industry can expect from him. The 33-year-old already attracted the attention of some world-famous artists, including Snow Patrol, Kodaline, Foy Vance and Dermot Kennedy, years ago. In 2017, he accompanied Ed Sheeran on his Divide tour. In 2023, Sir Tom Jones literally knocked on his door. In June, he opened a concert of the Stages And Ages tour in Belfast. "It was really cool. He also came to listen to a bit of my set, which was great."
With two albums in the pipeline, it's probably only a matter of time before Ryan hits the big stages himself with a headlining tour. In Munich, the crowd didn't even want to let him go. The fans left him no choice and loudly shouted his name. He had to come back. He laughed, improvised, performed another two songs. It was probably the perfect finish to a tour. "Munich was the best show, the best audience," he had previously said. An audience that will certainly not forget singer and songwriter Ryan McMullan any time soon.