Dreams usually start somewhere, at some point. Often within reach and far away the next moment that one thinks they will never come true. Sometimes life is about risking everything for a dream that no one can see – except yourself.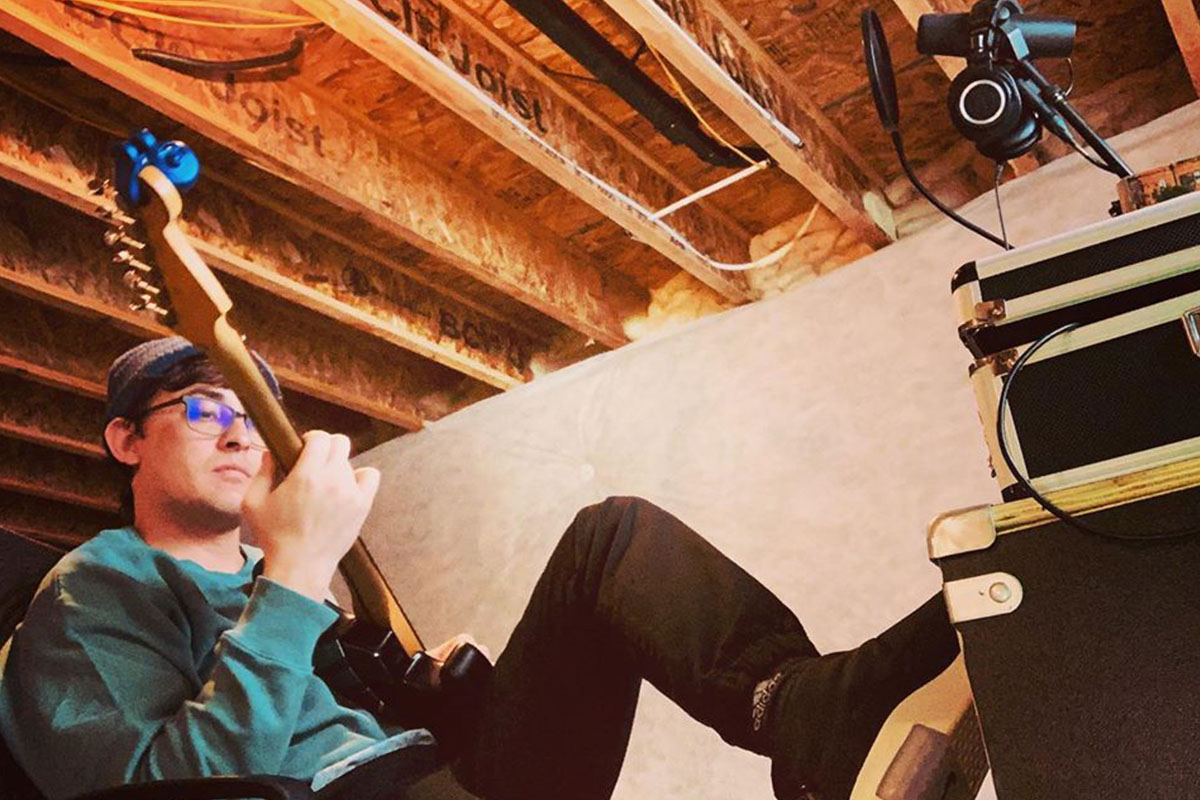 When a young man with a guitar took the stage at the Zenith in Munich in March 2015, only a handful of people of the audience knew him. The rest had come to see the Irish hit-band The Script live – known for their song "Hall Of Fame". "Hi, my name is Colton Avery", he said through the microphone and within minutes, Avery had also captivated the last The Script fan in the audience with his unique voice. To perform as a musician in the halls of this world. A dream? – For Colton Avery, one that comes true.
From Rock Music, R&B and Soul – Colton Avery's Beginnings
Born in 1990 in a small town of New Mexico, U.S. called Farmington, Colton Avery had a dream since childhood: become singer, fill stadiums, make music. He was crazy about music, he says. At the age of 13, the first step was taken: Avery began to play the guitar: "That came naturally," he recalls, adding with a smile, "but singing did not." When he began to test his singing skills at the age of 16, his parents did not seem too enthusiastic. "My parents used to ask, 'Who was dying downstairs?', when I would practice singing rock music", he says with a laugh. It was not until he immersed himself in the genres Soul and R&B that he arrived "somewhere", as he describes it.
Colton Avery's first appearance in Farmington – "It felt like…"
"Somewhere" was a kind of talent show in a little theatre in Farmington, which 200 people fit into. Avery agreed at the request of a friend – and a short time later stood in front of 50 people in a theatre less than half-filled. "But it felt like the coolest thing in the world to me", Avery looks back. In the same year, his family and him moved to Arizona, which was the best decision for him that could have been made at the time. "Arizona opened up so many doors musically that Farmington just didn't have."
Avery's debut album "Waves" was released in 2012
A few years later – we are jumping into 2012 – Colton Avery is releasing his first studio album, "Waves". The production of the album as such had taken a total of three months. Avery, on the other hand, had sat on the lyrics for a few years, as he recounts. Twelve songs can be found on "Waves" which was released on March 13, 2012. The song "Cinderella" made it to the ABC family show "Switched At Birth" two years later. Another song called "Bella Luna", which is not included on his album, managed it to become the background song of an advertisement of the brand Denim in 2012.
"No Sound Without Silence" – Colton Avery on tour with The Script
Three years later, Colton Avery is no longer just "somewhere", as he once called it. In 2015, he took the step onto the world's big stages – into the public eye, into show business. Suddenly there are not only 50 people in front of the stage, but several thousand. As an opening act of the Irish hit band "The Script" it does not just take him to Munich.
He accompanied the Irish band on the "No Sound Without Silence" tour to Europe, North America, the Philippines, Thailand, and Malaysia. "The Script were just fans of my music and asked me to come along which was incredibly kind of them", says the now 30-year-old. Goose bumps. One of the words that it probably best describes when Avery puts all his feelings in his voice and the songs only accompanied by his guitar. Nervousness? Avery does not know that.
The Script infront of 70.000 people in Dublin – Colton Avery as Opening Act before Pharell Williams
The highlight of the tour takes The Script to Dublin with Pharell Williams and Colton Avery. In the capital of Ireland, the band fills the "Croke Park" stadium with a capacity of more than 70.000. Here, too, Avery is allowed to tune the fans to the band. "Croke Park was special because it was…Croke Park", he says with a grin and you might think that he cannot really grasp it himself. "It was so electric. It's an energy I won't forget." Playing on the same stage as Pharrell Williams and The Script and "getting to watch them was just incredible", he remembers back. After the tour, Avery produced his song "Weatherman" for YouTube together with The Script.
Colton Avery's second album to be released in 2020
Songs like "The One", "Weatherman" or "Murder" did not stay alone for long. In 2016, Avery released a new song: "Beg, Steal, Borrow". In the same year he worked with DJ and producer Nick Romero. "Take Me", is the name of the song that was written. In 2017 followed his song "Religion", which has been viewed more than 3.3 million times on Spotify (as of March 4, 2020). In 2018 he released two more songs: "Far Too Long" and "Fireproof", his most successful song to date one Spotify. This song has been streamed more than a proud seven million times. 2020 will be the year of his second studio album "Flint". The first single "Colorblind" will be released on March 25, 2020.
Colton Avery is now more than just "somewhere". He has arrived in the music business.  Lives in Los Angeles and London writes his own songs and works with other musicians. "I had a dream and followed him" he says with a gloss in his eyes.  "No one saw this dream", he says, adding with a smile, "no one, only me. I'm still just that small town kid against the world it seems."